Delivering safe, botanical ingredients that work with you — clinically proven to prevent hair loss and stimulate growth.
HAIR LOSS PREVENTION
The secret to getting a head start on hair loss prevention. Eliminate damage and frizz for strong, healthy looking hair that helps you do you. This begins with haircare that nourishes the scalp and prevents breakage, working to protect hair from environmental aggressors.
Receding Hairline
As you age, watching your hairline creep backwards every year can be a nightmare. Hair loss at the crown and temples are early signs of male pattern baldness. Alleviate your hair troubles by purifying the scalp bed and stimulating hair follicles for hair regrowth.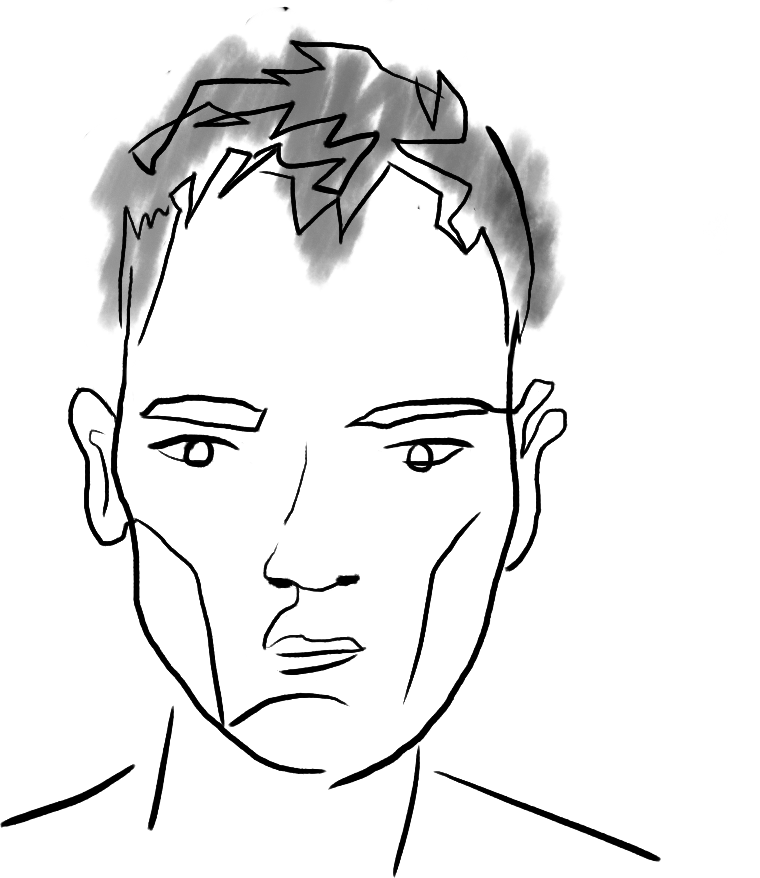 THINNING / BALD SPOTS
Seeing more of your scalp than usual? That means you're starting to lose hair density. Without care, bald spots will take shape. Our ingredients reactivate shrunken and dormant hair follicles, penetrating beneath the scalp layer to strengthen roots and combat hair fall. With active botanical ingredients and specially designed formulas, take charge of your hair health with our products today.
GREY HAIR
Grey hair is an emblem of age and wisdom, but also a physiological sign of melanin deficiency. Reverse that process with our patented formulas, designed to restart pigment production. Time to give those silver strands the love they deserve.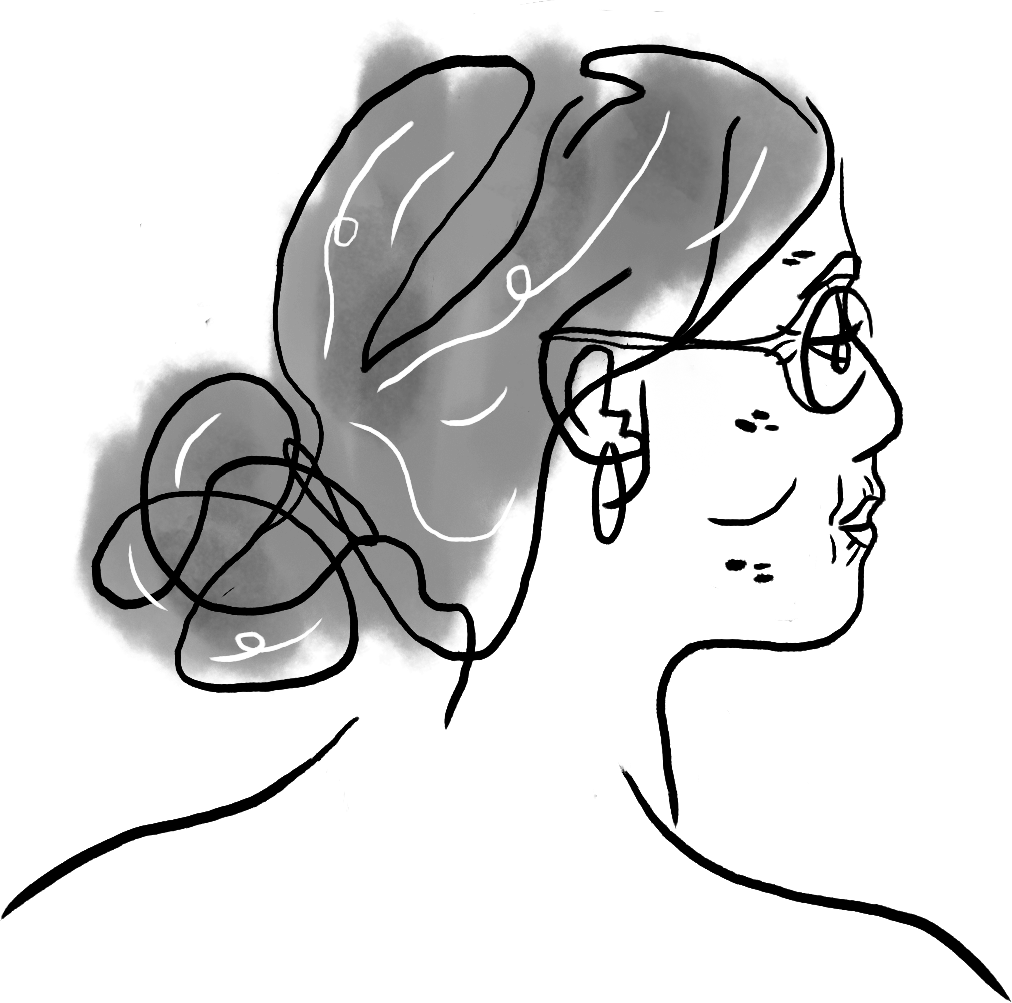 S.O.S Age Reversal Shampoo
STEP 1— Gentle yet efficacious cleansing is the first step to happy, healthy hair. Daily exposure to environmental pollutants causes an accumulation of dirt and bacteria on our scalp bed — the literal root of all hair troubles.

S.O.S Age Reversal Shampoo is a powerful scalp cleanser, designed to protect scalp biochemistry and reinforce hair shaft with key nutrients to reduce breakage and hair loss. Our signature shampoo reverses hair loss by  cleansing hair follicles of sebum buildup and stimulating pigment production with active botanical ingredients. 
Benefits:
By increasing tyrosinase activity and promoting melanin synthesis, our shampoo prevents grey hair and hair loss through inhibition of DHT and anti-inflammation factors — resulting in shiny, healthy hair.
911 Nutrient Fix Masque
STEP 2— Regular nourishment from good vitamins and nutrients to protect hair from UV damage and
maintain elasticity of hair lengths. Formulated with wheat protein and botanical oils, 911 Nutrient Fix Masque is a nourishing conditioner infused with hydrating peptides and keratin to improve hair elasticity. Panacea ginseng root extract provides vital energy for hair cell metabolism. Our patented formula is a natural source of essential vitamins made to meet all your hair goals without ever weighing them down.
Benefits:
Repairs outermost layer of hair shaft and restores elasticity and moisture. Our conditioner ensures that hair is not weighed down, while improving hair lustre and density. Each strand becomes plump and shiny.
Secret Weapon Tonic
STEP 3— Back to your roots — where new hair can be directly fortified. The drops of growth!
Secret Weapon Tonic effectively reduces hair loss and preserves the scalp's optimal biochemistry. Our tonic is a patented high ppm botanical cocktail of active ingredients such as centella and chamomile, working at the roots to fortify and improve conditions for hair growth. For optimal efficacy, use after wash as a leave-in scalp treatment.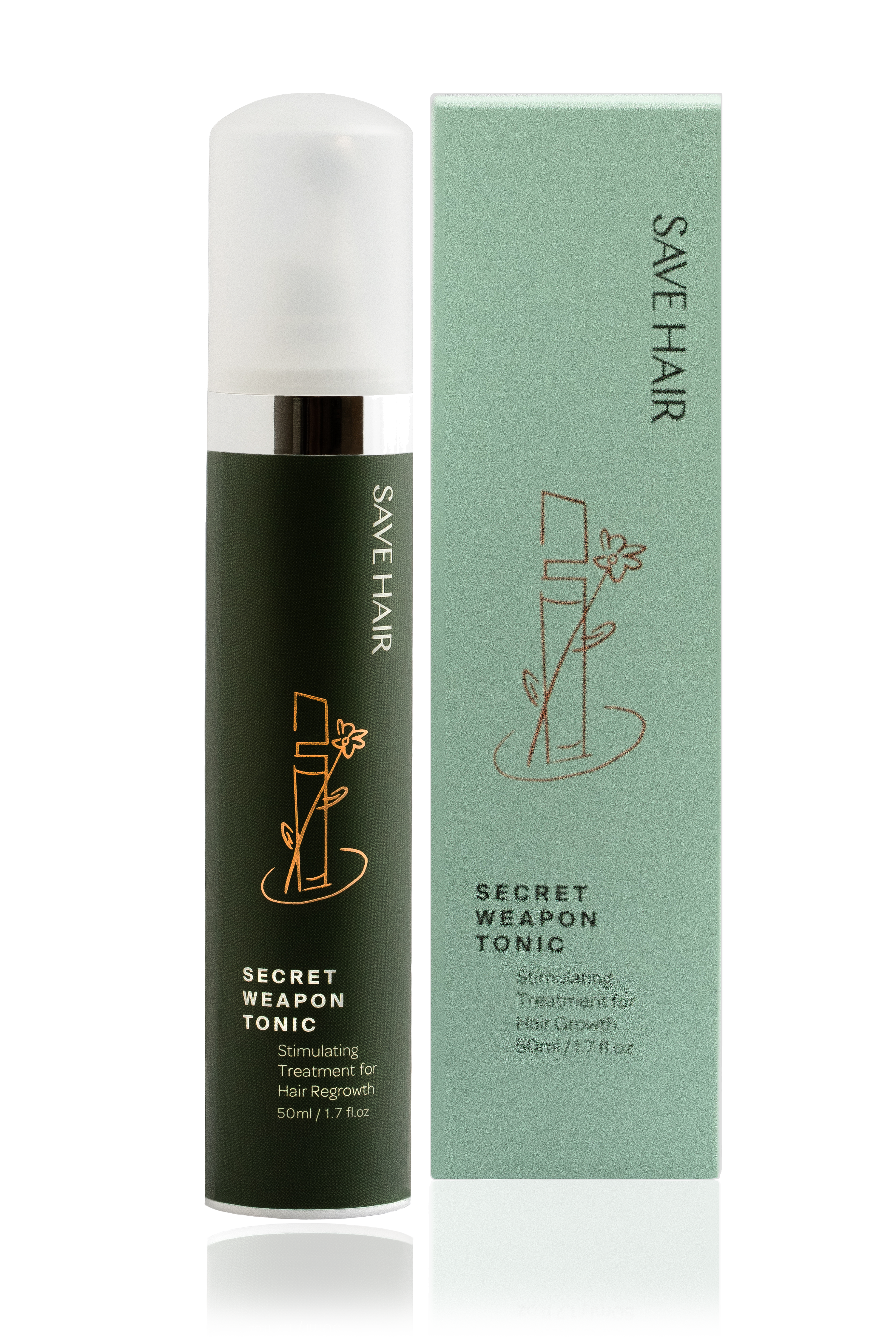 Benefits:
Through activation of natural keratin cells in hair follicles, our tonic promotes antioxidant and anti-inflammatory effects to increase hair growth through active protein secretion. Maintains and protects condition of melanin growth cells by inhibiting 5α-reductases blocking DHT formation and stimulating micro blood circulation in the scalp bed.
Vital Force Regrowth+
Specially formulated with cell signal solutions, REGROWTH+ is a vitamin-rich serum potent in bio-actives that stimulates dormant scalp follicles to regenerate production of natural growth hormones (TGF-β2 & β1 inhibition). A healing blend of safe and natural ingredients including gingko biloba leaf and argania spinosa kermell oil, it catalyses blood circulation and imparts smoothness and lustre for healthy hair renewal.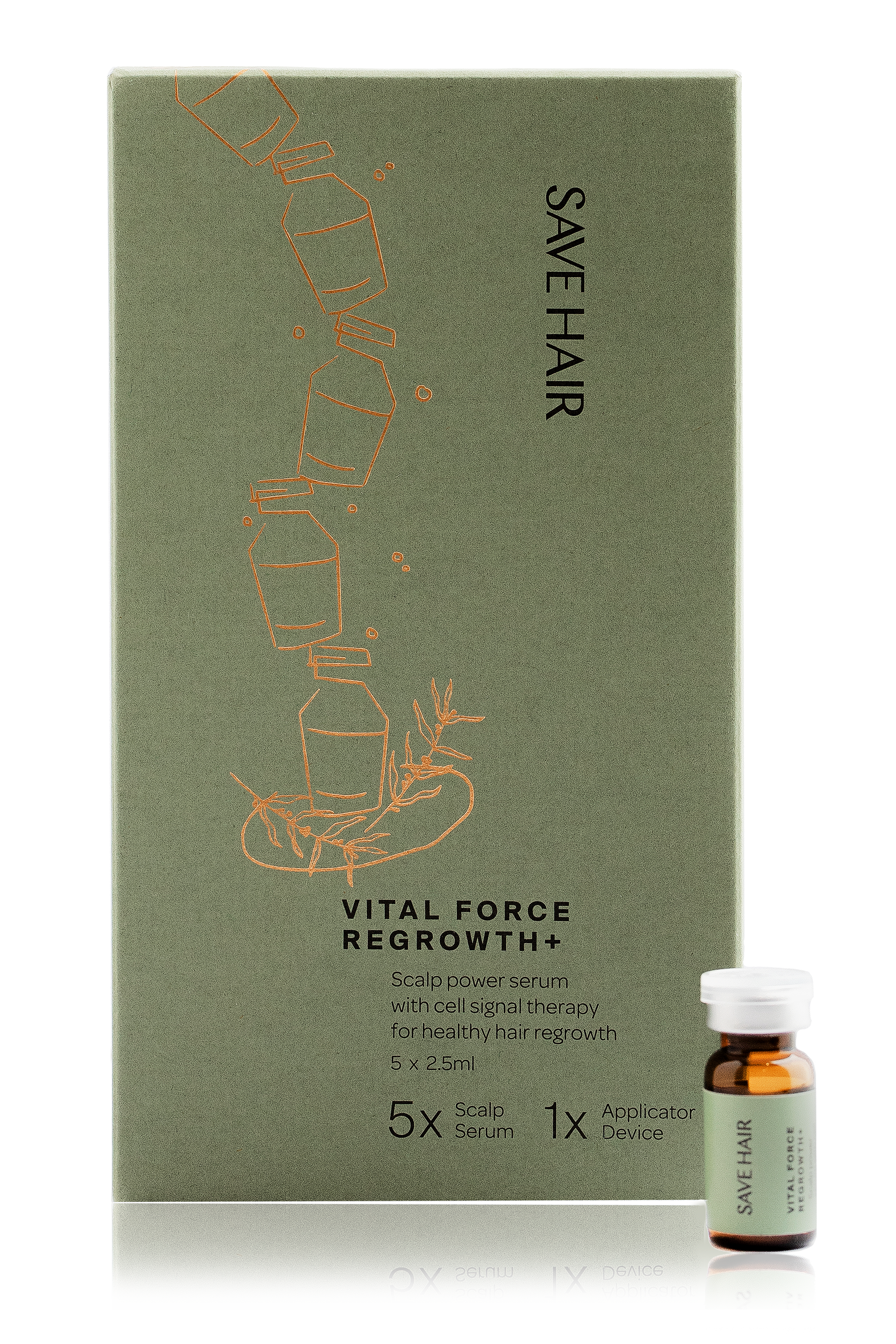 Benefits:
Promotes the activation of hair papilla and follicular tissues, binding inner and outer sheath and heath through suppression of TGF-β2 & β1-normalization of growth cycle encouraging hair growth. Replenish hair pigment production to reduce premature greying. Eliminates scalp residue and enhances elasticity of hair through antioxidant action.
What people are saying
" SAVE HAIR really takes things to a new level Best products I've used for this kind of thing."
Kirsten Chan, age 26
What people are saying
"I tried a customized hair-care regimen and was blown away by the results"
Amanda Choo, age 28